Mon, Thur, Fri 10am-5pm | Tues 10am-4pm | Wed 10am-6pm | Sat 10:am-2pm | Sunday: Closed
Store Anything with a Custom Shed for Your Backyard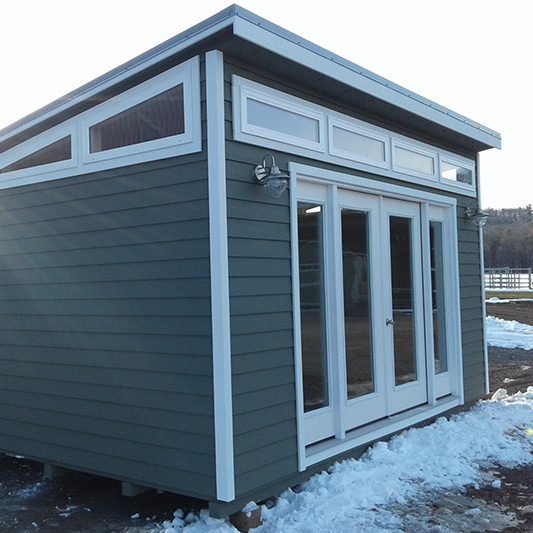 Lawn and garden tools, bicycles, tools, pool supplies, sports equipment, and seasonal outdoor decorations—these are just a few of the things you might wish to store in your new backyard shed.
Design a custom shed that not only solves your storage problems but beautifies your property!
Available Shed Styles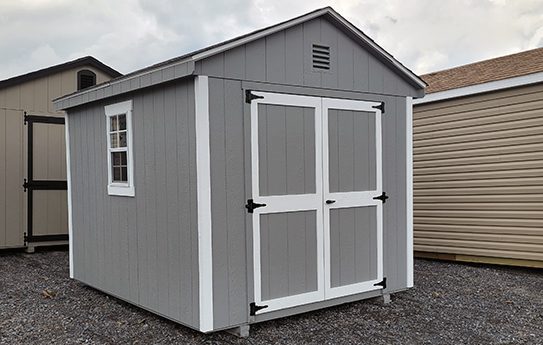 Classic A-Frame
With its clean lines and plenty of storage capacity, the A-Frame shed is one of our most popular models.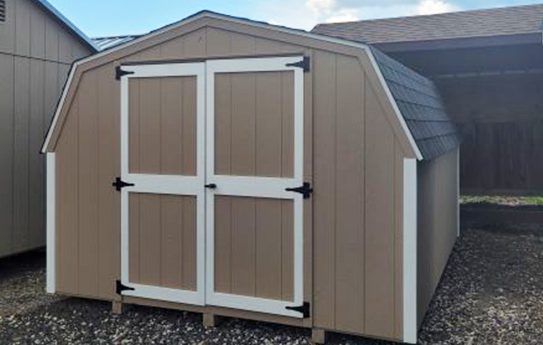 Dutch Barn
Built with a wide, gable-style roof, our Dutch Barns are storage powerhouses with lots of overhead space.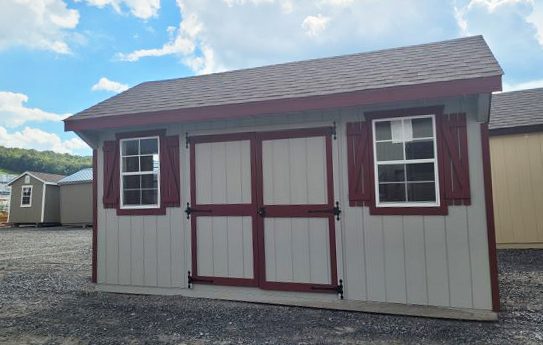 Quaker
If you like old-world style, our quaint Quaker model is the perfect addition to your yard or garden landscape.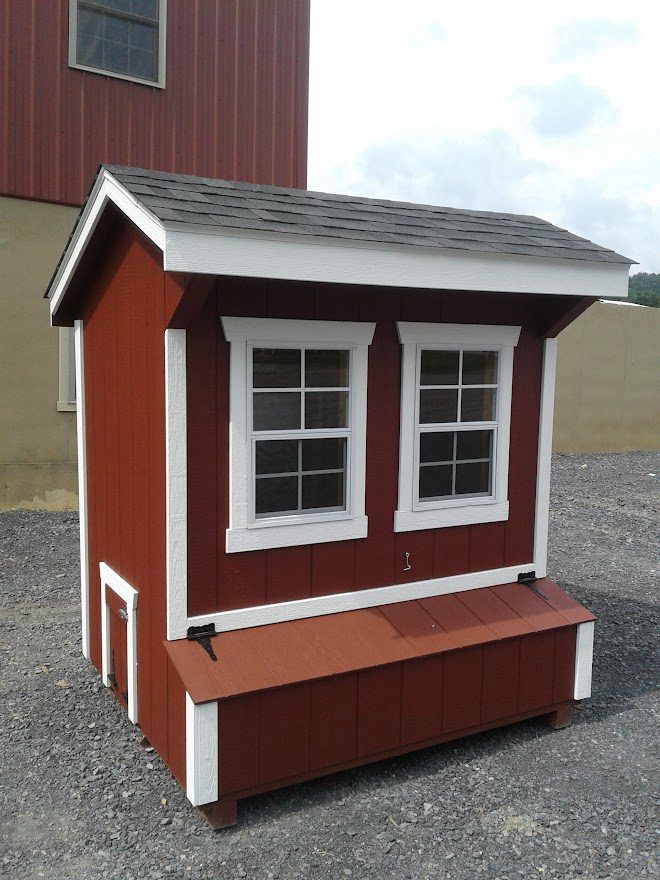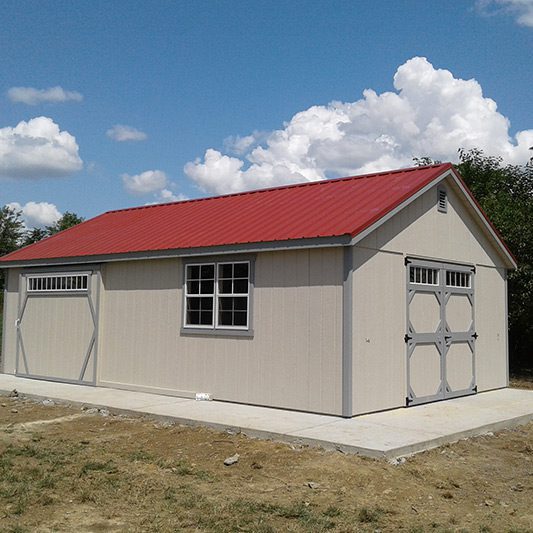 Top-Quality Shed Construction
All of our sheds are manufactured at our facility in Loysville, PA by experienced craftsmen. We start with top-quality materials to produce sheds that are built to stand the test of time.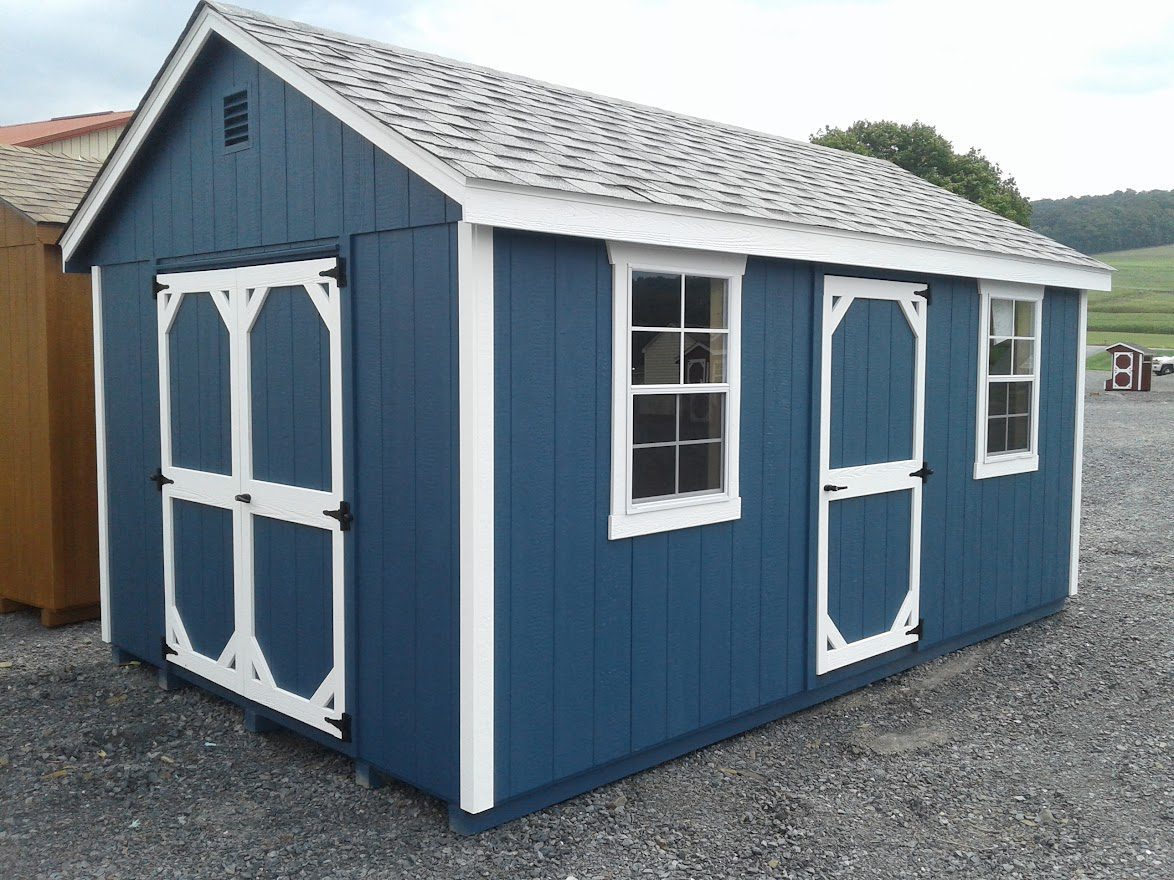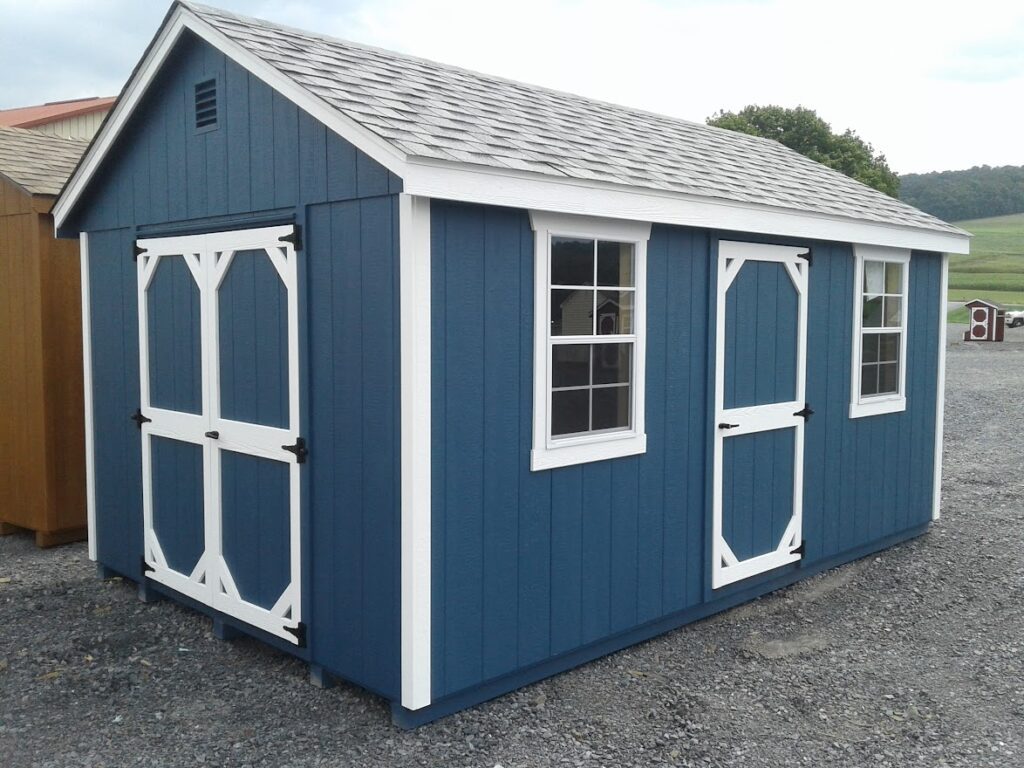 Many Options Available
T1-11 Wood Siding or Vinyl Siding
30-year Architectural Shingles
4×4 Pressure-Treated Runners
2×4 Floor Joists, 16" on Center
2×4 Stud Construction, 16" on Center
Exterior-Grade Plywood Flooring
Sizes Ranging from 6'x8' to 12'x40'
Optional Finished Interiors
Finished Interiors? Yes!
That's right, we can finish the interior of your custom shed. Turn it into the ultimate She Shed, Man Cave, or Hobby Studio.
Finished Walls
Multiple Flooring Options
Electrical
Lighting
Custom Workbenches
And that's just the beginning of the options available to you! Make your choices, and it will be move-in ready on the day of delivery.